Blog Archives
Thanks to: http://soundofheart.org/galacticfreepress/content/occupy-wall-street-events-planned-nationally-anniversary
Huff Post – Mark Taylor-Canfield, 9/14/12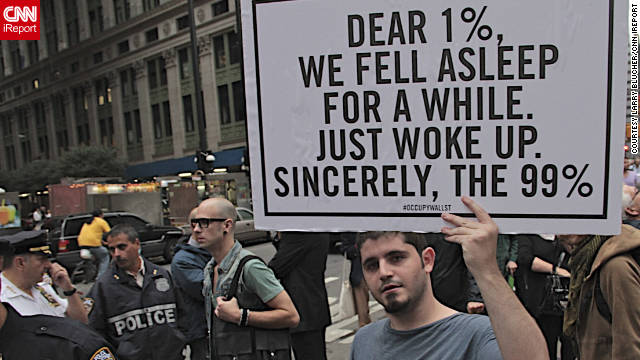 As the anniversary of the Occupy Wall Street movement approaches on September 17th, occupy groups across the country are planning solidarity events.
To commemorate the birth of OWS in New York City, activists in Seattle plan to stage a march and vigil at the original site of their encampment at Westlake Park. Occupy Seattle participants say they will cover their mouths with dollars bills and carry signs saying, "Money is not free speech!", referring to the US Supreme Court decision allowing corporations unlimited contributions to political candidates.
To read the rest of this story, visit Huffington Post.com.
To read more about upcoming Occupy events, visit Occupy Wall Street.